Few gift options will ever have the lasting impact of a quality portrait session. The photo session itself is a fun and unique experience. "I can't believe how much fun this was" is a frequent comment we hear.
And how many gifts grow in value as each year goes by? Hang prominently on a wall? And get passed down from one generation to the next?
Purchase it now, for birthdays and holidays. A Portrait Gift Certificate will be mailed to your address, or that of the recipient.
Every new session is just as exciting to me as it is for my clients. Each one is an opportunity to work with someone new, and create something special.
What does a session include? All of the following:
CONSULTATION: An portrait session starts with a consultation days/weeks before the actual photography. We will go over all the details, and the planning. This is often done by phone.
PHOTO SHOOT: Your photo session is not rushed. I allow as much as four hours for a location session. (This includes transport, and time for multiple set ups.)
I allot as much as two hours for a studio session. More time can be arranged, if needed for additional subjects.
POST EDIT SESSION: The next step is editing the images and choosing the best shots. I'll work with you in going through the photos.
Private Online Gallery: The edited session will be posted to a private online gallery, and include a complete set of medium-res images.
RETOUCHING: A half hour of digital retouching is included for the shot of your choosing.
FINE ART PRINT: One 11'x14" fine art print is included in the location package.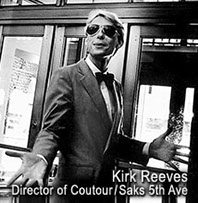 Location sessions are $775 + transportation.
East Midtown studio session is just $475.
A 50% deposit is required for booking.
All balances remitted prior to session.
Hair and make up artists are available for an additional fee. Arrange when booking.
Additional services are billed by quote.
ON LOCATION: I am happy to accommodate a range of location sessions. The fee is based on travel of under 30 minutes each way from my east midtown office.
IN STUDIO: I maintain a wonderful shooting studio in east midtown Manhattan which may be a preferable option for many clients, especially those from out of town.
BOOK YOUR PORTRAIT NOW
Take care of the small deposit below, and I
will contact you to arrange all of the details.
We will all have a great time!
My work has hung in galleries, museums, auction houses, been written up and appeared in The New York Times, Art in America,
Art Business News Magazine, ArtSpeak Magazine, and been
published all over the world in books, magazines, and major ad campaigns.
I originally trained as a fine art painter and printmaker at The National Academy of Fine Art & Design, and The Art Student's League of New York. I later became a "Master Printmaker" for world famous artists Erté, Moser and McKnight, before producing my own editions.
Oddly, I didn't discover the camera until my early-twenties. But within a few months I racked up a string of gallery and museum showings, leading to many early reviews. My lifelong passion for photography had begun, and has stayed with me.
I am the author of numerous books and educational DVDs on the graphic arts, literally hundreds of articles for arts magazines, an art education consultant to many schools, and I have co-produced years of creative seminars with Apple Computer and Adobe.
I look forward to working with you!
Happily celebrating over years of Portrait Services
LANCE EVANS | PORTRAITIST
My Portraiture
It's been said that my style of portraiture is
both elegant and timeless. That my lighting
brings out the very best in my subjects.
Your Portrait Session
The portraitist must capture the essence of his subjects.
This is the difference between a portrait, and a snapshot.
In Your Own Space
I specialize in "environmental portraits". This means photographing the subject in their favorite environment: at home, work, on their yacht, or even in Times Square at night. (My midtown studio is always a great option as well!)
Every session is unique. Your session will be unique as well.
It's All About You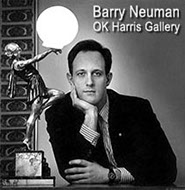 I've photographed royalty and celebrity.
The famous and the infamous. And people from more traditional walks of life. Every portrait is a celebration of my client.
It's all about you.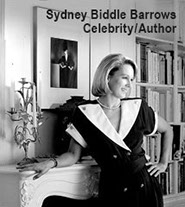 By appointment only. No walk-ins please.
646-789-7785